Welcome to the first 'Book to Screen' post!
I love when books are turned into films. And so I thought of having a series called 'Book to Screen'. Comparing books to their movie/tv counterparts (and occasionally visa versa)! There's no specific schedule for this series. I have tons of ideas and tons of material so I shall not be without inspiration anytime soon! :)
I thought the best way to start off my new series was with none other than our favorite independent not-a-bird-to-be-caged classical heroine - Jane Eyre.
I have not seen every adaption of Jane Eyre. Why? Because according to a google search of 'Jane Adaptions' there are like ten. However....I have seen four...yes. I think four? Now I can't remember! Either way - I'm covering four adaptions within the post. Let us commence with...
The Book
Jane Eyre by Charlotte Bronte
Published : October 16th, 1847
Page Count : 448 pgs (paperback)
Genre: Classical, Fiction, Women's Fiction, Romance.
"Orphaned into the household of her Aunt Reed at Gateshead, subject to the cruel regime at Lowood charity school, Jane Eyre nonetheless emerges unbroken in spirit and integrity. She takes up the post of governess at Thornfield, falls in love with Mr. Rochester, and discovers the impediment to their lawful marriage in a story that transcends melodrama to portray a woman's passionate search for a wider and richer life than Victorian society traditionally allowed. With a heroine full of yearning, the dangerous secrets she encounters, and the choices she finally makes, Charlotte Bronte's innovative and enduring romantic novel continues to engage and provoke readers." - Nabbed from Goodreads

I'm not going to even try to review it - why? Because it's a classic. My favorite. And no words could ever do it justice. Every reader has a classic that is just THEIRS and Jane Eyre...is mine. It's okay, don't worry - I share.
The Screen(s)
Jane Eyre (1942)
Cast
: Virginia Bruce & Colin Clive
Rating
: 1.5 Stars
Well, it automatically gets kudos for being the first adaptation to have sound?
(Thank you Google for sharing that tidbit fact with me!). The actors are nice in a very old school, vintage film sort of way...and that's as far as I can go with compliments because whoever concocted this version probably never actually read Jane Eyre. If they did they missed...basically everything. Jane Eyre is pretty. Rochester is...charming? They brush over tons of things. I considered it a bad film fan-fiction of Jane Eyre.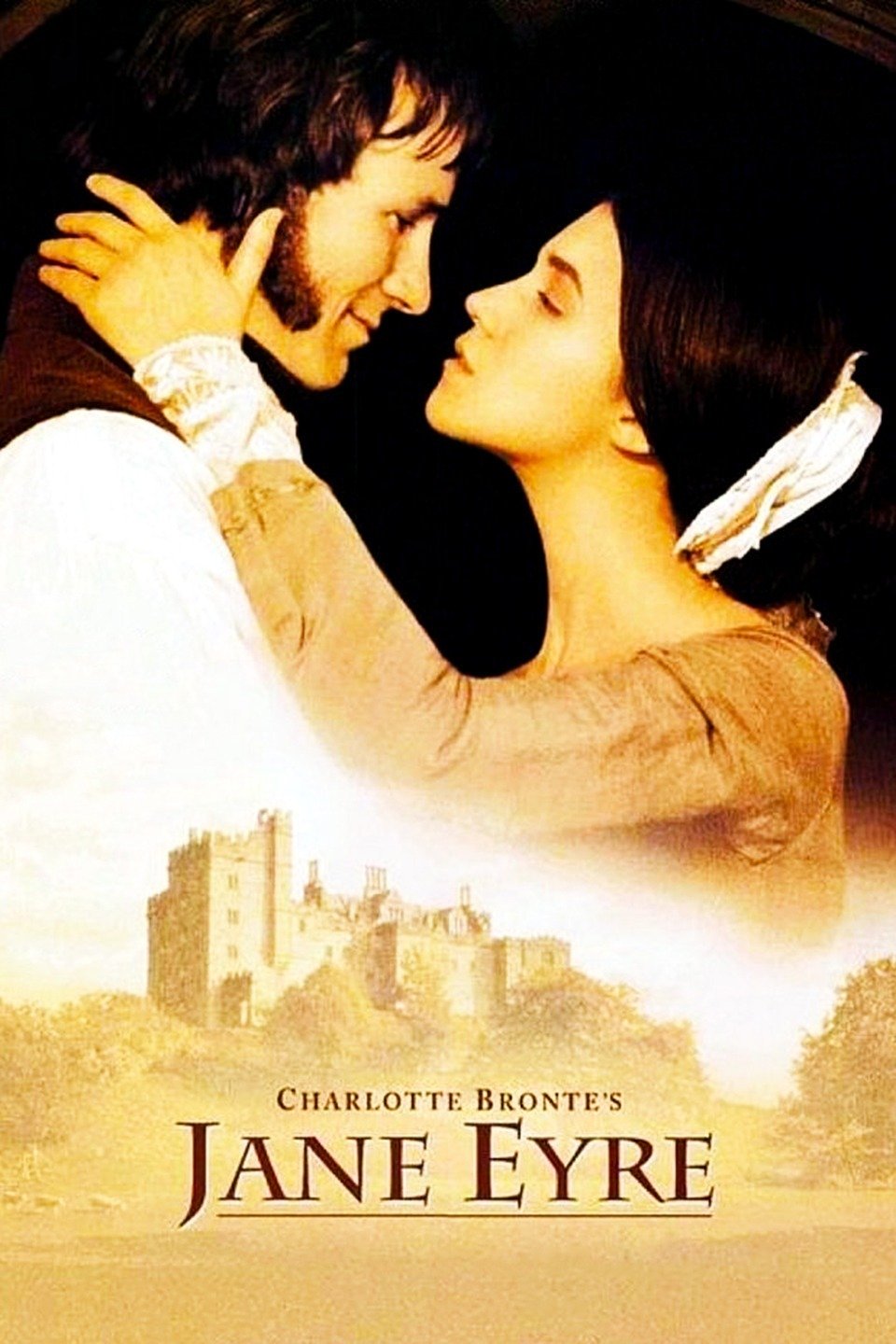 Jane Eyre (1996)
Cast
: Charlotte Gainsbourg, William Hurt, Anna Paquin, Joan Plowright.
Rating
: 3.5 Stars
This is a far more accurate retelling of the story than the above film. Anna Paquin as young Jane is resounding. Although, I'm partial because she's a favorite actress of mine. I think, from all the other little Jane's I've encountered, she embodies her the best. But, again I might be a teensy bit biased. Charlotte Gainsbourg does a good job with Jane but she's not my favorite. There is something a little too subtly pretty about her and the way she moves. And William Hurt doesn't quite add up as Rochester. He's not brooding enough. But, they do follow the plot and hit up most of the major points. It's a condensed version that's not quite on point but it's forgivable and I would recommend it to anyone looking for another adaption of Eyre to view.
Cast
: Ruth Wilson, Toby Stephens, Cosima Littlewood, Georgie Henley, Tara Fitzgerald, Pam Ferris, Claudia Coulter, Christina Cole.
Rating
: 5 Stars
This was my first introduction to Jane Eyre on the screen.
It is by far my favorite. All of the actors are the perfect embodiment of their iconic roles. Wilson as Jane is dear to my heart. Stephens is ALMOST too handsome in the classic sense to be Rochester. But, he embodies the Rochester energy so easily that he transforms into Rochester. The setting is completely gorgeous and appropriately brooding and beautiful. They rarely miss a beat. Of course, it has the luxury of being a two-part Masterpiece Miniseries. (Does Masterpiece ever go wrong?). They have a great deal of time to weave it all together. Of course, if you don't have the patience for a miniseries - I'd probably stick to a shorter adaption. Also, if you have a copy of the DVD and/or feel lucky on Youtube - look up the deleted scenes. Seriously.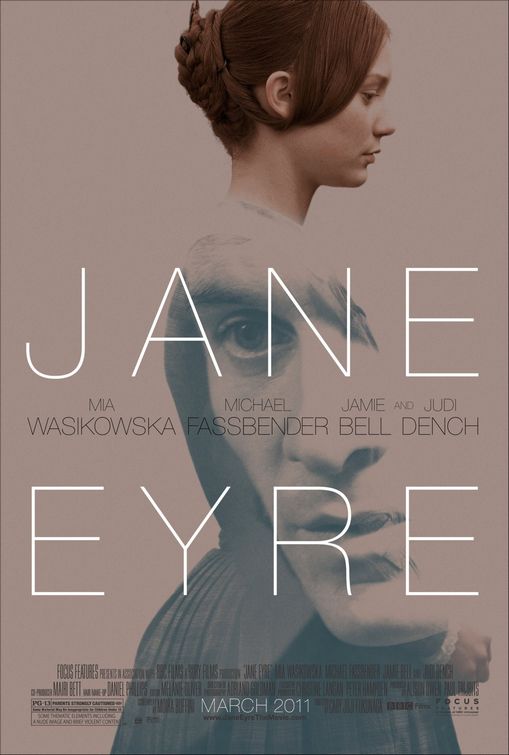 Jane Eyre (2011)
Cast:
Mia Wasikowska, Michael Fassbender, Judi Dench, Jamie Bell,
Dario Marianelli.
Rating : 5 Stars
The most recent adaptation and by far the most creative. It doesn't approach the story line in a linear way. It flashes forward, flashes back, and loops around. But don't worry - it makes sense! Wasikowska is the most 'fae-like' Eyre I've encountered but she does not tread into the 'too pretty'. She brings a innocence to Eyre that brings her strength into focus while reminding you how very vulnerable she was. Fassbender as Rochester is brilliant and appropriately brooding. He's my second favorite Rochester. From little Helen Burns to the Rivers siblings - the cast is well-rounded and perfectly executed. This is a condensed version that is will entice long-standing devotees with it's creative presentation and intrigue and capture the imagination of viewers new to Jane Eyre.
Out of the above selection the awards for...
Top Notch Adaptation Condensed - Jane Eyre (2011)
Top Notch Adaption Extended - Jane Eyre (2006)
Best Jane Eyre : Wasikowska (with Wilson as a very close second)
Best Rochester : Stephens.
Like I mentioned before - these are just four film adaptions out of at least ten that google informed me was out there in film-land. I only covered the ones I have viewed prior to thinking of this post topic. Please feel free to comment/link your own thoughts below on this versions and any others you've experienced.
Happy reading and viewing,
Jess